Gone are the days of using a wired keyboard. A wired keyboard was a cause of distress for many tech users. The sight of wires all over your workplace is certainly an annoyance. Amidst this, a wireless keyboard became a breath of fresh air for everyone. But how does a wireless keyboard work?
That's a question everyone must have asked themselves once in their life. Today, we are going to solve this mystery for you.
For a wireless keyboard to work, you plug a receiver into the USB port of your computer. The receiver then receives a signal from the built-in transmitter on your keyboard. Wireless keyboards have Batteries or AC power connections to power them. There are different methods through which your keyboard connects to your computer; here is how each works.
How does a wireless keyboard work: Mechanism 1
One of the technologies wireless keyboards work is Bluetooth. The Bluetooth method is one of the ideal ways to use a wireless keyboard, as it doesn't require you to be in a direct line of sight to establish a connection. Another advantage of this method is that it provides high-speed data transfer, which makes it ideal for office work.
One major disadvantage of using a Bluetooth keyboard is that it is only compatible with some devices. It also offers a short range, only up to 10 feet.
4 Best Bluetooth wireless keyboards
Regarding Bluetooth keyboards, there are so many in the market that you could be overwhelmed by them. But don't worry, we have selected the 4 best wireless Bluetooth keyboards for you.
Logitech K380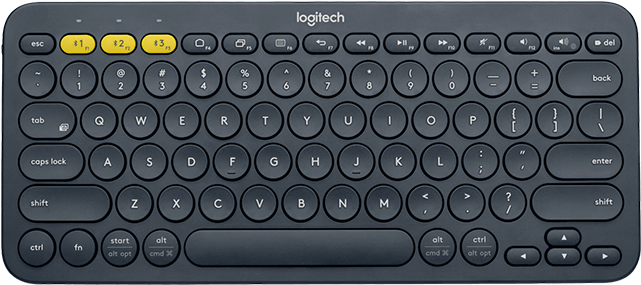 Logitech K380 is number one on our list because it's easy to use, firm, and economical. It suits the needs of most people. It is compatible with windows, MAC, and any device that supports an external keyboard. It has a wireless range of 10 m and connects up to 3 devices simultaneously. It has an estimated battery life of 2 years, but this may vary based on the user.
Specifications
Compatible with all devices supporting external keyboard
Connectable with 3 devices simultaneously
Wireless range 10 m
OS adaptive
2 years battery life
Logitech MX Keys

Logitech MX keys is a keyboard that offers comfort, stability, and improved workflow efficiency. You can connect it to 3 computers at a time. Its keys are specifically designed to match the shape of your fingertips to give you satisfaction on every tap.
Specifications
Spherically designed keys
Hand detection and automatic backlighting
Pair with up-to 3 devices
Type on multiple computers simultaneously
USB-Rechargeable
Long battery life
Logitech G915 TKL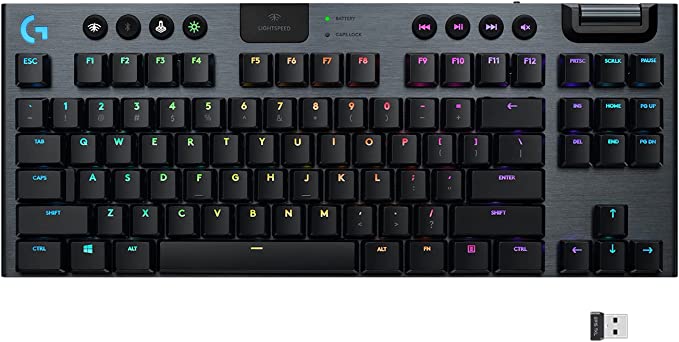 If you are a gamer looking for a new keyboard, then Logitech G915 TKL is for you. It provides you with 40 hours of non-stop gaming on a single charge. It is perfect for work while traveling cause of its portability you can fit it in your laptop bag.
Specifications
Ten key less for gaming
Backlighting
Custom RGB
40 hours battery life
Speedy wireless connection
Razor Pro Type Ultra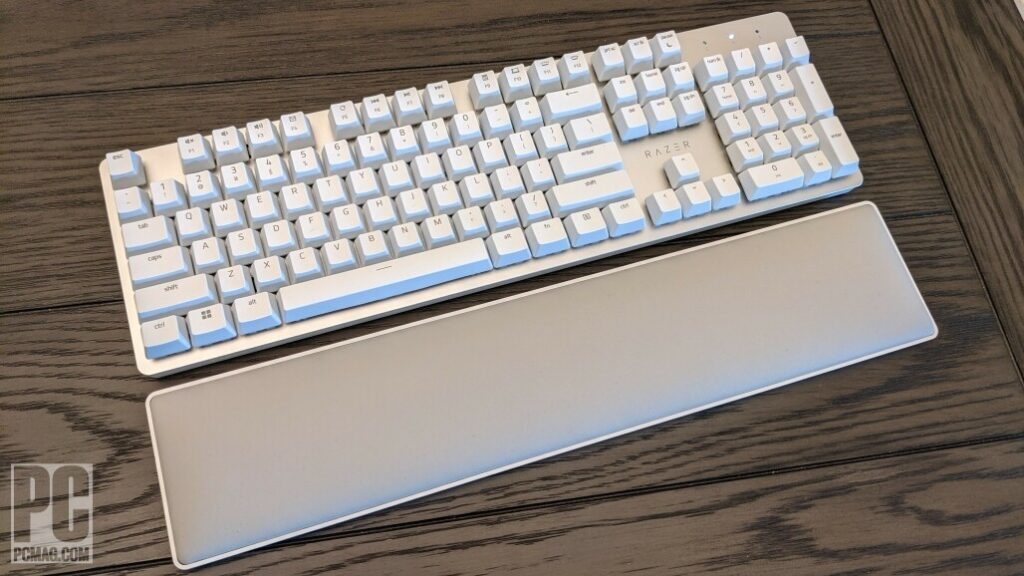 Razor Pro Type Ultra defines comfort and maximum productivity. It gives you a plethora of features like connecting with four devices simultaneously, cushioned wrist rest, bright backlight, and connection through Bluetooth or RF mechanism. Razor also improved its battery life compared to its previous version. But it's a little pricey as it befits its features.
Specifications
Compatible with Laptop, PC, Tablet
Bluetooth or 2.4 GHz wireless
Cushioned wrist rest
Connect with up-to 4 devices
backlighting
How does a wireless keyboard work: Mechanism 2
Another popular technology backing up wireless keyboards is radio frequency. In this method, you plug a receiver into the USB port of your computer that receives signals from the radio transmitter on your keyboard. This type of keyboard comes in two designs.
In the first design, the transmitter is positioned between the two tiny enclosures inside the keyboard. The downside of this design is that it offers little mobility while moving your fingers between the keys.
In the second one, the transmitter is placed right below each key. Irrespective of where the transmitter is set, the wireless keyboard passes the electric current when the switch contacts metal. After this, the circuit closes, and a radio signal is transmitted to your computer. A microchip is also present on the wireless keyboard with the code for each key. Once the receiver gets the call, your computer decodes it and delivers the corresponding letter or number to the ongoing program.
Some prefer this method over the previous one because it offers a great deal of range up to 100 feet. But like the Bluetooth method, the RF method also has a downside. It might be liable to intervention from nearby electronic devices.
4 Best RF wireless keyboards
RF keyboards are great for long-range use. If you select the right one, it can greatly improve your workflow efficiency. After much hard work, we have hand-picked the 4 best RF keyboards for you.
Logitech MK270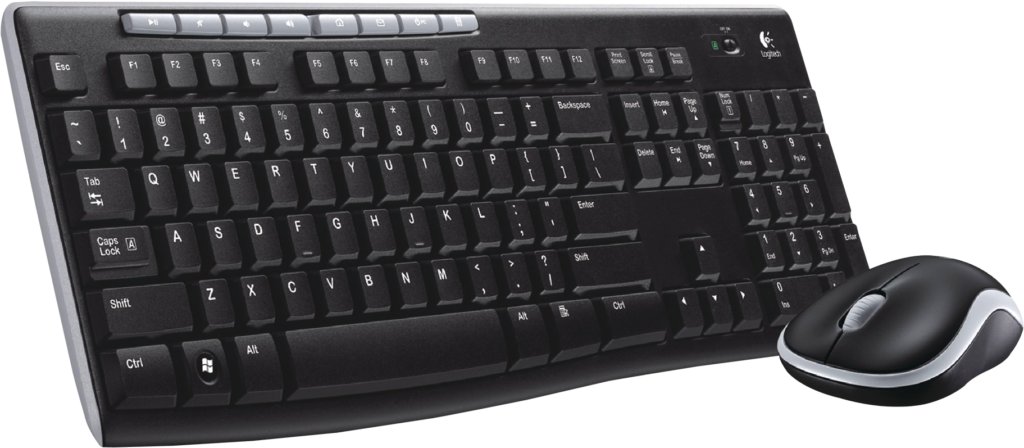 Logitech MK270 is the best-selling RF keyboard on Amazon. It provides a seamless wireless connection up to 33 ft. It has 8 multimedia hotkeys for quick access to the internet, email, and many other sites. It is durable and has long battery life. Logitech MK270 comes as combo with a mouse.
Specifications
Compatible with Laptop, PC
Long range up-to 33 ft
8 multimedia hotkeys
Long battery life with on/off button
Rii i4 Mini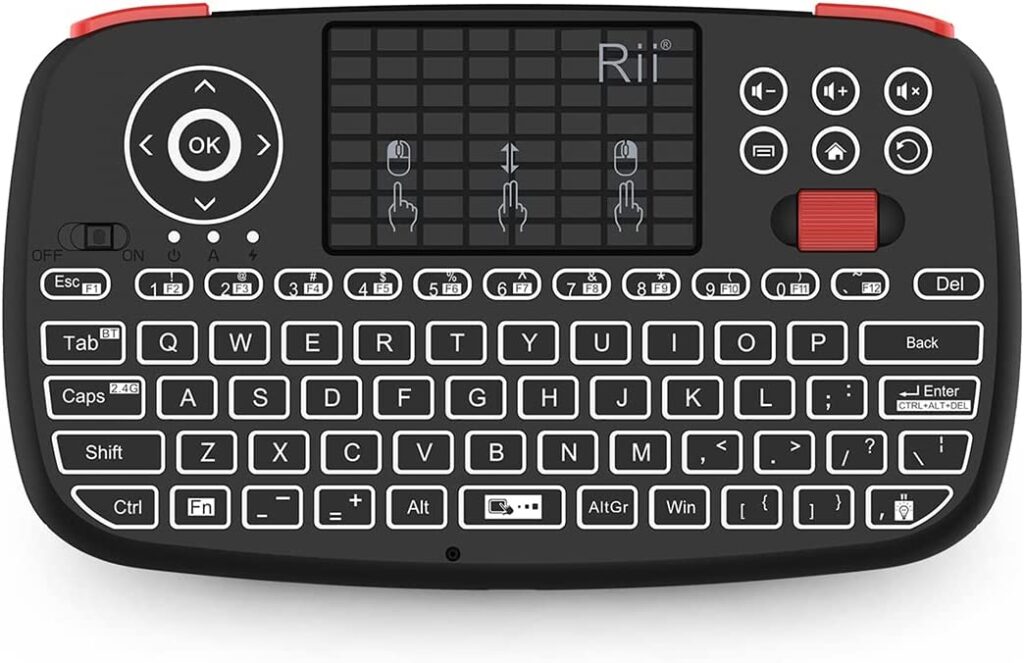 Rii i4 Mini is the best RF keyboard for gamers. It supports a 2.4 GHz RF connection but it also allows you to switch to Bluetooth mode. It is portable enough for you to take on your travels.
Specifications
Compatible PC, Tablet, Laptop, Smartphones, iOS
2.4 GHz RF with dongle
Rechargeable battery
Supports Bluetooth
Perixx Periboard 612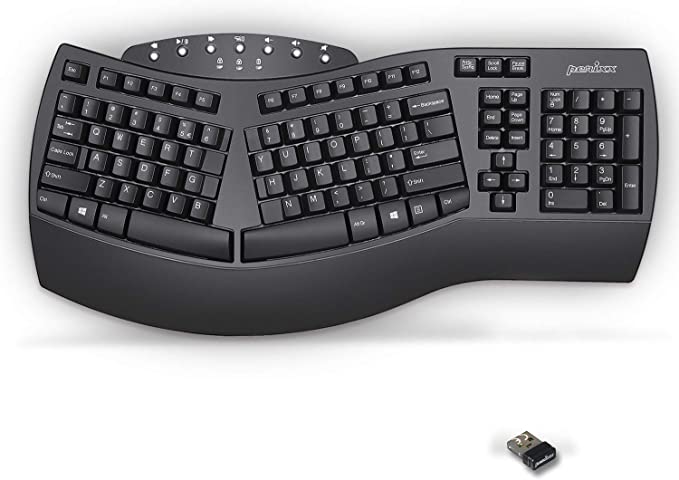 Perix Periboard 612 is a dual-mode keyboard. RF mode is the default mode, but you can also switch to Bluetooth mode. It also features integrated wrist rest for your comfort.
Specifications
Dual-mode
Integrated wrist rest
Compatible with Window, MAC
4 multimedia hotkeys
JLab JBuds keyboard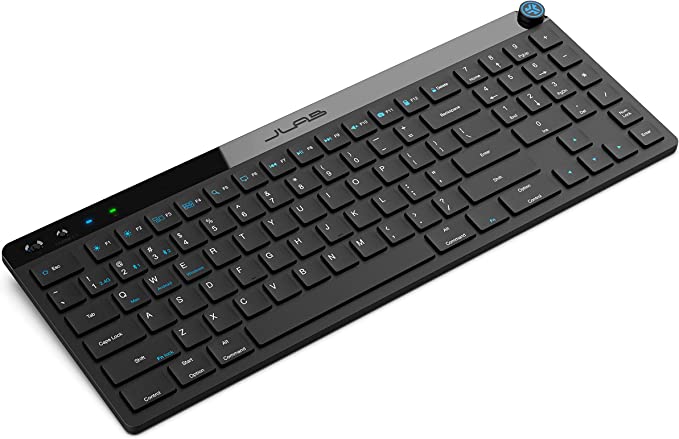 The JBuds keyboard is compatible with three device connection options. It also has dual-mode connectivity. Its smart media knob allows you to take control of your audio. This makes it ideal for office and home use.
Specifications
compatible with Laptop, PC, Smart TV, Tablet, and Smartphone
Smart media knob
Rechargeable battery
Dual-mode connection
Conclusion
There you have it, folks, the mystery behind the working of this beautiful gadget. As you see, wireless keyboards give their users many benefits. You can avoid the clutter of wires on your work desk and use your computer without being too close to it, avoiding eye complications.
Nevertheless, if you have ever pondered how it works, this article has also solved that mystery. Don't forget to check "Are mechanical keyboards better for your hands?"